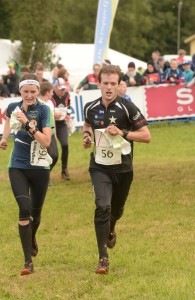 This year's O-Ringen was one of the competitions where I wanted to be in as good shape as possible. Borås is my second home town so I knew what to expect: rough and tough terrain with a lot of route choice options on the long legs. The week before O-Ringen I could do some specific preparation to adapt again to running through marshes and blueberry bushes.
At the start of the first stage I was nervous, which is a good sign for me. And it turned out to be my best day during the whole week (24th place). Except for some route choice mistakes it was a really good performance.
Stage 3 – Borås City Sprint was a highlight in terms of atmosphere. Somewhat unexpected the first part of the course was super-tricky. The second part in the city centre and park was crowded with thousands of spectators encouraging everyone to run at their maximum speed.
In the chasing start on the last stage I headed out as number 30, but unfortunately not within a group of runners. So I had to to my own work and finished in Borås Arena as 32nd, close to my goal for the week (top 30 overall). I lost some ground for a better place on the middle distance stage (6th and 12th control).
I'm still very happy that I achieved my other goal, a top 30 result on a single stage. The 32nd place is my best position I've ever had in O-Ringens elite class and I want to improve it step by step the coming years. The terrain was better than expected and the courses exceptionally well planned during the whole week.
Running on home ground meant as well to get some media attention. Check out the newspaper articles below.
Maps with GPS Route: Stage 1, Stage 2, Stage 4, Stage 5; Results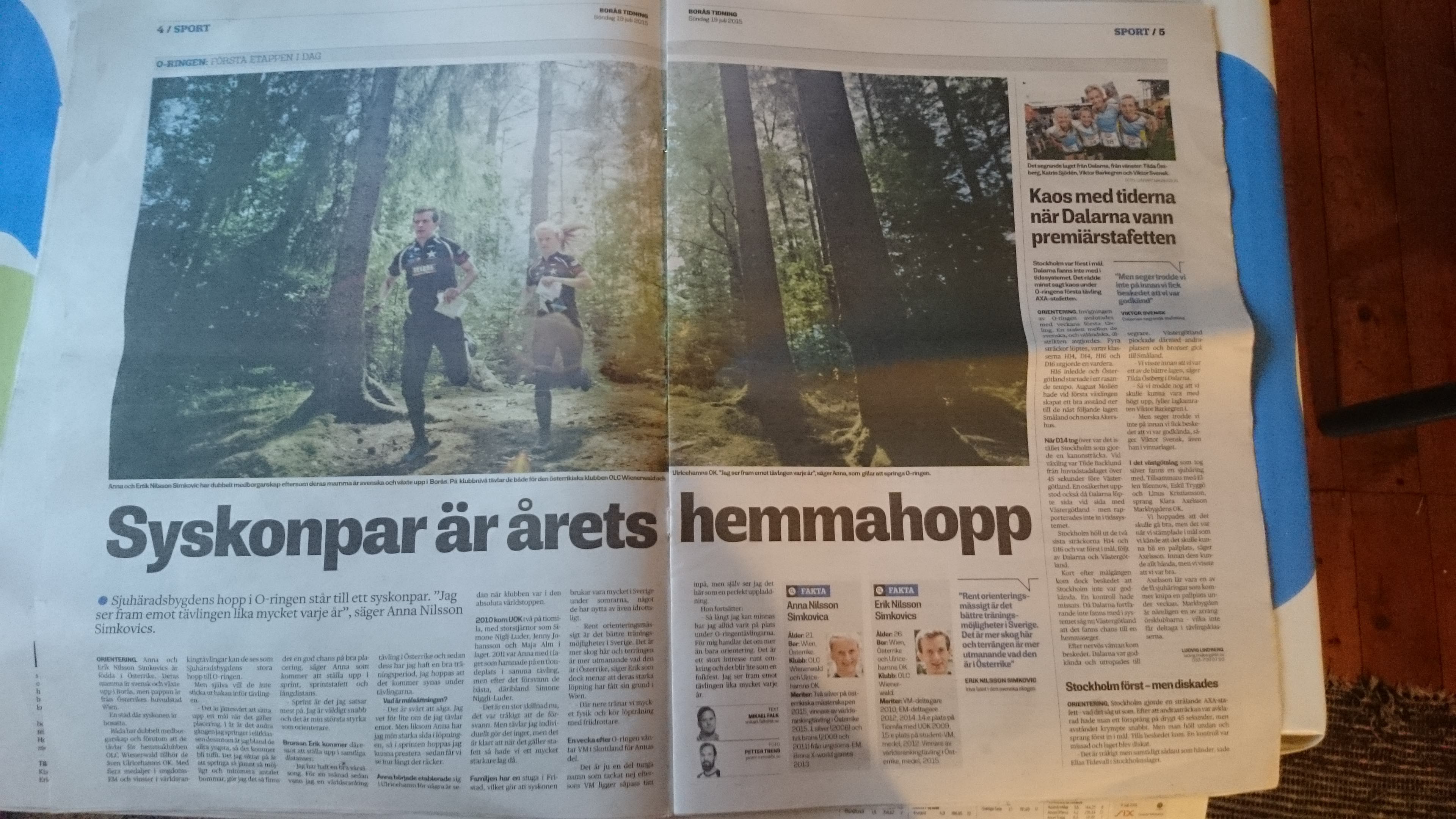 Have been 100x in Borås but never in this part. Unexpected tricky, good job of course setter @rillstedt #oringen2015 pic.twitter.com/u727j095gU

— Erik Simkovics (@esimk) 21. Juli 2015